About Us
about us
101XP is an international online games publisher and the developer of its own innovative gaming platform.
101XP is a team of highly qualified professionals passionate about games and the gaming industry.
We have both industry veterans with many years of expertise and talented young specialists among us. Our team is constantly developing, learning, and growing.
What's in a name?
101XP means 101 Experience Points, moving to a new level, which reflects our drive toward constant development.
Releasing even more exciting games, providing higher quality service to our users, and becoming stronger professionals in our industry: these are the things our team strives for daily.
GAMES FOR EVERYONE
experience
We are successfully developing our own innovative gaming platform at 101XP.com. We also publish games for leading Russian and foreign platforms, including Facebook, Steam, Google Play, and Apple iOS.
Innovative Game Platform
Powerful optimization

Unified infrastructure
Multilanguage

Easy interface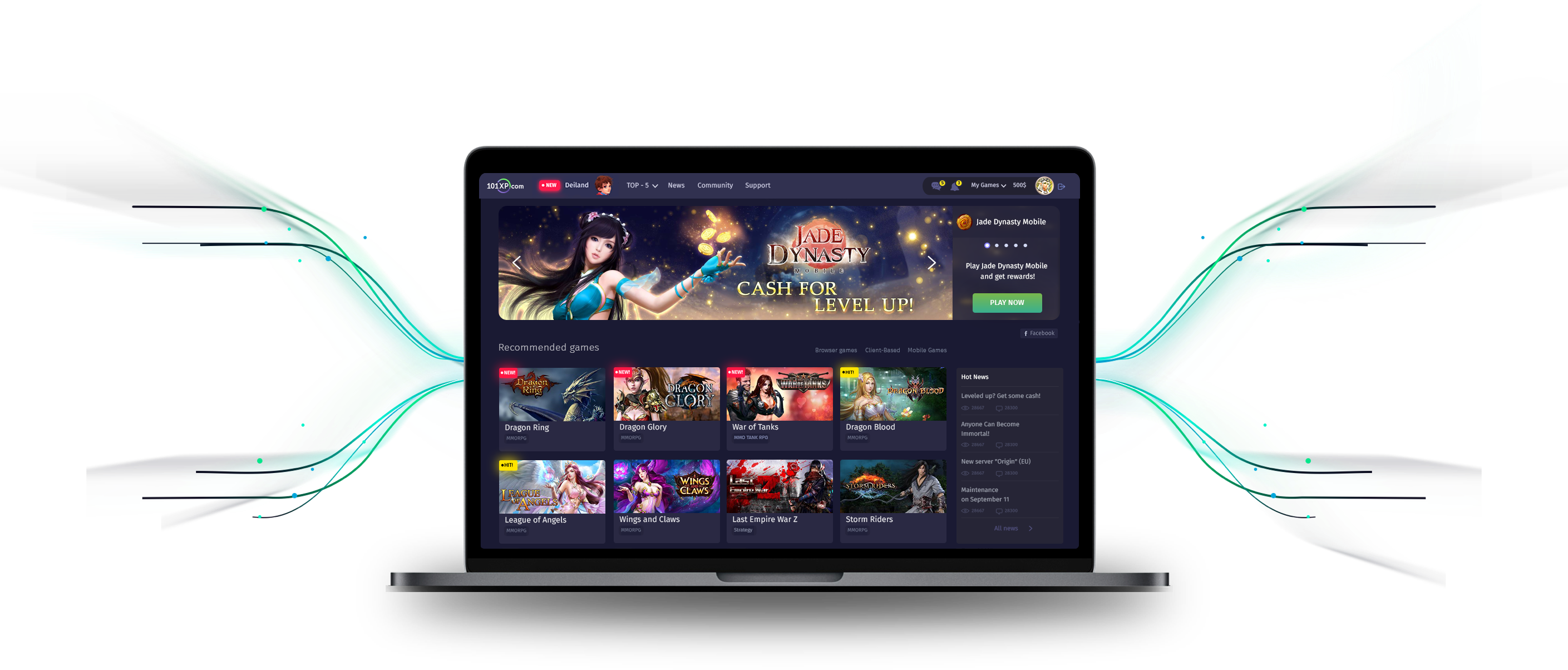 The 101XP.com platform offers a choice of free online games available in the USA and Europe. We use innovative new web technologies and the latest design trends for the development of our platform.
DIVERSE ONLINE GAMES
We offer mobile, browser, and client-based online games.
Among them are Icarus (client-based MMORPG), Club MStar (dancing MMO), League of Angels (famous browser games series), and Sword and Magic (mobile MMORPG). We are the publisher of such projects as Jade Dynasty Mobile, Dragon Blood, Dragon Glory, Naruto Online and Demon Slayer; all games with millions of fans around the world!
Company News
news
Follow the latest news and current events at 101XP!